The Zoo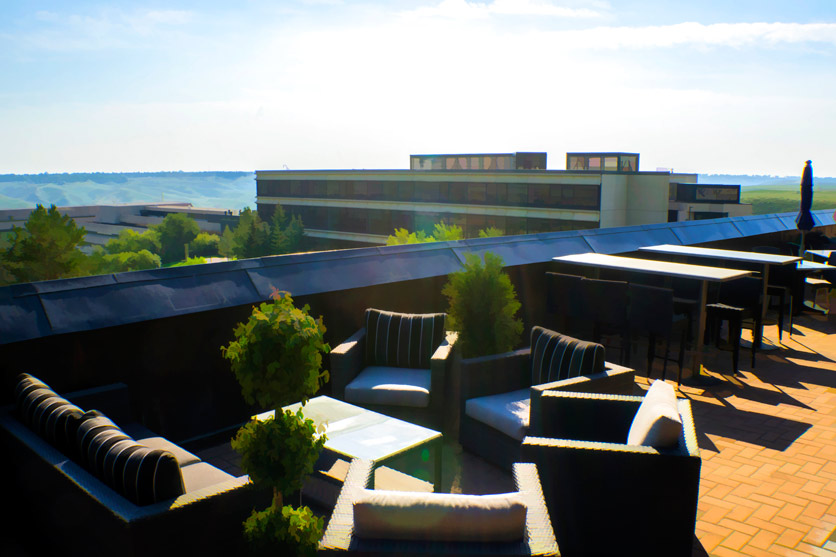 When you're looking for a good time out on the town close to home, here are three things to consider:
1. Where is the best food,
2. The best beer, and
3. The most fun?
You get all three at The Zoo. Kick off your shoes, lift up your heels, and relax in the casual, yet comfy atmosphere the Zoo exudes. Menu features an array of appetizers, soup & salads, Burgers, Pizza, deli items and more. Enough to satisfy any appetite, with prices to fit all budgets.
Events In the Zoo
There are many events that take place in the Zoo throughout the academic year. Please check out the ULSU Event Calendar for more details.
Tips For a Good Night Out!
Think Ahead
This will save you lots of time, money and hassle. How are you going to get home? Is it safe? How much am I going to drink tonight? Can I afford it? How good do I need to feel in the morning? Sort these things out before you leave and you'll be good to go!
Take Care of Your Friends
You love your friends (most of the time!) and they love you. So when you're drinking, stick together and look out for each other. It's best if someone in the gang isn't going to get wasted and they can keep an eye out for the rest. Don't drink and drive! Put some cash aside for a taxi home. (5th Avenue Cabs 381-1111 & Lethbridge Cabs 327-4005 will give you a 20% discount to and from the Zoo). Sharing will save some $ too. Going it alone is not such a hot idea. If you have to walk home, try to walk with a friend Don't let your friends wander off by themselves either, especially if they are less than with it.
Take Care of Yourself
Eat! A great night out always begins on a full stomach. Drink lots of water. Start slow, go non- alcoholic for the first rounds then alternate between alcoholic and nonalcoholic drinks; don't rush, keep it cool.
Have Fun But Respect Other People's Rights
You don't want to disturb anyone else. Just because you're done with exams and in the mood to party, it doesn't mean everyone else is. Students living in residence have the right to a good night's sleep.
Remember!
Drinking alcohol is your choice and you can choose to make it good or bad. Sometimes, less is more. Have a few, feel good, but not out of control. Listen to your body and think about your own limit, AND the morning after!
---
For Information contact the Zoo Manager at: pub.manager@uleth.ca or
ph: 403-329-2195 or 403-894-5073.